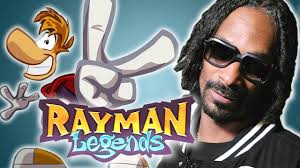 Chances are you've probably already hear about Ubisoft's triumphant followup to the uniquely music oriented platform series, Rayman. Perhaps you've already have a chance to play both Rayman Origins and Rayman Legends in their entirety. Or maybe, if you're like me, you've been holding out on Rayman Legends for some unknown reason (it really is good, trust us!). Either way, if you've been looking for a reason to finally pick it up and already own a PS4 or Xbox One, now's your lucky day.
At this very moment, Amazon has the colorful platformer available for pre-order on both Playstation 4 and Xbox One consoles. Not only is Rayman Legends listed at a cheaper price tag, but it's also dated as coming out prior to other retailers. Currently, Rayman Legends is listed at a $39.99 price tag with a launch date of February 18th. While the date may change, Amazon's price protection will help ensure you get that copy you ordered at the lower price even if it goes back up to full price!
Rayman Legends currently holds an MSRP of $59.99 at both Best Buy and GameStop and will be released on February 25th.