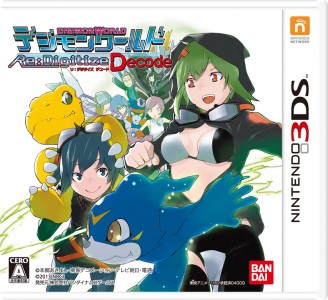 As we told you in late November, there is an ongoing campaign to bring Digimon World Re:Digitize Decode to the US called Operation Decode. The game is beloved by many fans and as of now, there is no word of the game getting a release outside of Japan. In the last news article, we told you that Namco Bandai had tweeted that the support was interesting, but there wasn't anything else said. Now, there has been a little more substantial response straight from Namco Bandai.
A fan messaged the official Namco Bandai Games Facebook page, which is actually the official European page, and asked if they had noticed the campaign at all. They responded back by saying "We've noticed the petition. Do your best to get that number higher!"
The petition currently sits at 20,558 supporters as of the writing of this article, with a goal of 22,500. Many dismiss the idea of petitions, but there is some history with Namco Bandai actually localizing games that received a lot of petition support. If you wish to join in on the campaign, you can sign right here and get hopefully we'll get Digimon World Re:Digitize Decode in the US!