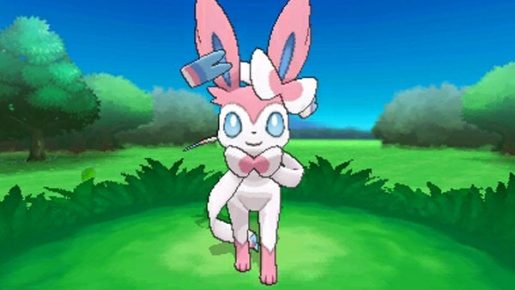 When Pokemon X & Y comes out this October, one of the new Pokemon that you will be seeing is Eevee's new evolution named Sylveon.
In addition to Eevee's other evolution forms, Sylveon will be the eighth evolution of our beloved versatile Eevee. As of right now, there's no indication as to how Eevee can evolve to Sylveon. To see Sylveon in action, watch the video below.
Pokemon X & Y is scheduled for release this October exclusively on the Nintendo 3DS.