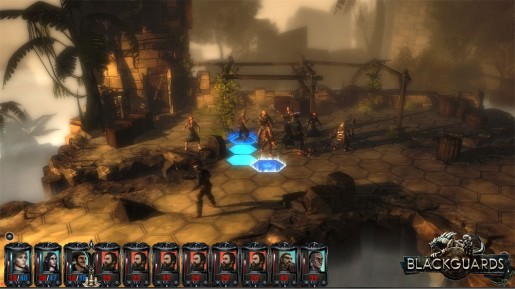 Hamburg based adventure specialists Daedalic Entertainment has released today released a stunning new trailer for their recently released turn-based RPG Blackguards.
Blackguards features over 180 unique hex-based battlegrounds to fight upon "within a dark and mature story of crime, drugs, and murder." The basic question of the game is what would happen if the fate of the world lies with a band of criminals and misfits rather than a traditional do good hero? Well you will have to play to find out.
Blackguards was released back on January 22nd for PC and Mac and now the German studio has released the full first chapter as a free demo, available from the Steam store.
The trailer can be viewed here: