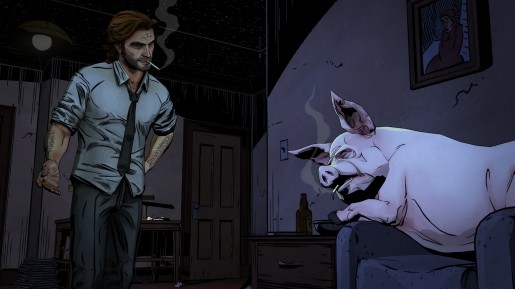 The Wolf Among Us was the latest episodic adventure to hit various platforms from Telltale Games when it was released back in October. Now iOS gamers will have the opportunity to try out the Fables-based game when it hits the app store tonight.
This game came out of almost nowhere for me and ended up being one of my most pleasant surprises from just the first episode. This has led to me anxiously awaiting the next installment that will release in the near future.
The first episode will be the only one available for now, just like other platforms, for a cost of $4.99. You can choose to purchase the remaining four chapters as they release for a separate fee or go ahead and buy the Season Pass to receive all five chapters for only $14.99. Needless to say, if you have any interest in this game at all, the Season Pass is your way to go. Check out the trailer below for more information.