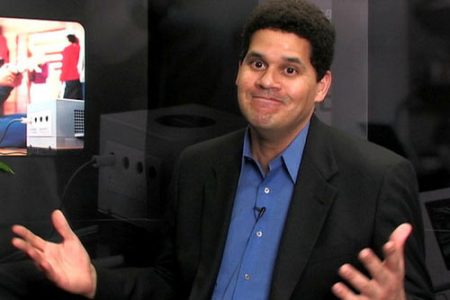 Yesterday, we brought you the news that Nintendo would be appearing at the VGX this Saturday, with Nintendo of America president Reggie Fils-Aime. Then came a tease that something would be unveiled at the renamed Spike TV Video Game Awards. Now that new presentation appears to be for a game that we've already seen.
According to the official press release for the awards show, "VGX will also feature Nintendo of America president Reggie Fils-Aime presenting a new look at an upcoming Wii U game." This narrows things down quite a bit considering the wording of "a new look."
Perhaps it could be a new character unveiling trailer for Super Smash Bros, a new trailer for X, or possibly even a look at Donkey Kong Country: Tropical Freeze. The latter of which would be the most disappointing, if it's only the announcement of the rumored fourth playable character we reported on yesterday through a leak. Hopefully it is something brand new that will surprise us at the time instead, but we will just have to wait and see for ourselves when the VGX airs this Saturday, December 7, at 6 pm ET.