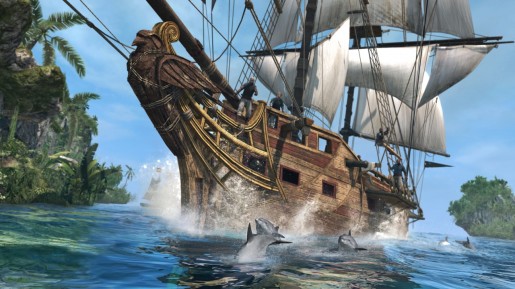 Ubisoft's UPlay DRM system is seemingly causing problems with players being unable to access Assassin's Creed IV Black Flag content.
Affecting both Xbox One and PlayStation 4 gamers the UPlay system is having issues with the new larger friends lists. For PlayStation 4 gamers, and presumably for Xbox One owners, the issue has arisen with a UPlay bug which stops those with above 99 friends from connecting to the UPlay system. This even happens after they have redeem their UPlay Passport Code. This might not sound liek a huge problem until you notice the singleplayer 'fleets' feature requires gamers to be logged onto the UPlay servers.
Ubisoft is currently referring players to their contact support and no official update on the situation has been announced. Hopefully the issue will not last long with many gamers waiting to play Assassin's Creed IV Black Flag on next generation consoles.