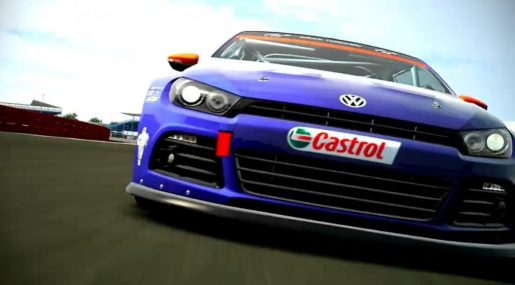 Sony has now revealed the full feature list for Gran Turismo 6. There will be a ton of new things for the game.
Gran Turismo 6 is the latest iteration to the popular series. With the PS4 out, Gran Turismo 6 is like a great send off to the PS3 as this will likely be the final Gran Turismo game for the system. With 37 tracks and 1,200 cars, this will be the biggest and possibly best game in the entire series.
Gran Turismo 6 is out exclusively on the PS3 on from December 6th.
Here are the features for Gran Turismo 6:
· Expansive Roster of Cars – More than 1,200 cars in total and over 120 new cars added to the line-up in GT6. Fans can expect an even greater selection of cars included in the game including historic cars, road cars and the latest race cars from popular series such as the FIA GT3, Le Mans Series, World Rally Championship and Nascar. For an out-of-this-world experience, players of Gran Turismo 6 will also be able to unlock a special event featuring the unique Lunar Rover vehicle.

· World Famous Circuits – From the Nürburgring to the beautiful scenery of Andalucia, to a neon-lit original Kart course, Gran Turismo continues to recreate wonderful tracks, adding brand-new, real-world tracks such as Silverstone Circuit, Ascari Race Resort, Goodwood Hillclimb, Willow Springs International Raceway, Brands Hatch and Australia's Bathurst Mount Panorama circuit as well as original circuits including Gran Turismo Arena, Matterhorn and a revised Apricot Hill Raceway.

· Riveting Online Gameplay – Players of Gran Turismo 6 will be able to participate in online races and communicate with players from all over the world in the network rooms. An forthcoming update will also add a community feature that is compatible with mobile devices.

· The latest technology for the ultimate experience – New dynamics, achieved through an innovative partnership with leading tyre manufacturer Yokohama and race suspension experts KW, combine with improved aerodynamics, adaptive tessellation and a greatly enhanced HDR rendering engine to give GT6 the best and most accurate feeling yet.

· All-new user interface – A totally redesigned user interface will make GranTurismo 6 easy to navigate, intuitive and more social.

· Regular updates will enhance and expand Gran Turismo 6 – while the day one experience of Gran Turismo 6 will be stunning, the game is set to evolve and develop with regular updates adding new features, functions, cars, tracks and other content.

· Driving the Future: Vision Gran Turismo – Polyphony Digital has agreements in place with 28 global automotive and other brands to create new car projects under the innovative Vision Gran Turismo initiative, underlining Gran Turismo's unique standing in the automotive world. With Mercedes-Benz having already revealed a full-scale model of its AMG Vision Gran Turismo car two weeks ago at the LA Auto Show, a number of new teaser sketches have been revealed by Yamauchi-san. The programme celebrates 15 years of Gran Turismo and owners of GT6 can look forward to being the first to try cars that represent the future of driving. The list of participating companies includes: Alfa Romeo, Alpine, Aston Martin, Audi, Bertone, BMW, Daihatsu, Ford, GM, Hyundai, Honda, Infiniti, Italdesign, Jordan, Lamborghini, Lexus, Mazda, Mercedes-Benz, Mitsubishi, Nike, Nissan, Peugeot, Subaru, SRT(Chrysler), Tesla, Toyota, Volkswagen, Zagato.

· GT Academy: 5 years of success – First developed in 2008 as an unprecedented collaboration with Nissan to unearth real racing talent from Gran Turismo gamers and turn them into professional racers, GT Academy has spawned a slew of successful champions.On hand to help celebrate the launch of Gran Turismo 6 were the first ever Champion, Spain's Lucas Ordoñez, 2011 European winner Wolgang Reip and the latest European recruit, Miguel Faisca from Portugal. As if to highlight the success of the programme, Ordoñez flew in from an important overseas test for Nissan, Reip from competing in the final round of the World Endurance Championship, while single-seater racer Jann Mardenborough, champion in 2011, was unavailable due to team commitments.

· BMW M4 Coupé to come to life in Gran Turismo®6 – Present at Ronda and Ascari Race Resort for the launch of Gran Turismo 6 was a camouflaged version of the yet-to-be-launched BMW M4 Coupé. The stunning new car – shown publicly only as a concept until now – will go on sale in 2014. Thanks to an innovative collaboration with BMW M GmbH, Polyphony Digital enjoyed unprecedented early access to the car during its development phase in order to meticulously recreate the M4 Coupé for Gran Turismo 6. It will be made available through a free update shortly after the release of GT6, allowing car enthusiasts around the world to drive it before it arrives in BMW showrooms. More news on the unveiling is expected soon!

· Red Bull X Series revealed – Following on from the popular collaboration with Red Bull, revealed at the launch of GT5, that spawned the Adrian Newey-designed ultimate race car, the Red Bull X2010, Gran Turismo 6 will go even further by featuring three new Red Bull cars: the Red Bull X2014 Fan car (X2014/F), the Red Bull X2014 Standard car (X2014/S) and the Red Bull X2014 Junior car (X2014/J). These three cars were designed by Polyphony Digital Inc. in collaboration with Adrian Newey, Chief Technical Officer of four-time F1 champions Red Bull Racing.