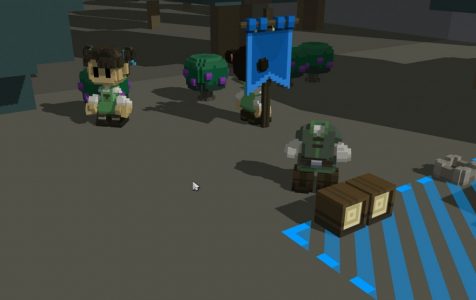 Radiant Entertainment's Stonehearth is coming on nicely and it has been confirmed that gamers will soon get their hands on the game.
Those who pledged to the game via the crowd funding website Kickstarter will soon be able to download the alpha version of Stonehearth. To make the news more exciting Radiant commented that "it's looking very likely that we will have Steam support on December 30th". Whether Steam support is there from day one the alpha will be released via the Humble Bundle store on December 30th.
The good news comes with the inevitable bad news that the game currently has numerous bugs. Naturally, as an alpha this is to be expected. Radiant has chosen their bug of the week and it can be seen in the above image. Let's hope the game keeps 'heading' in the right direction.