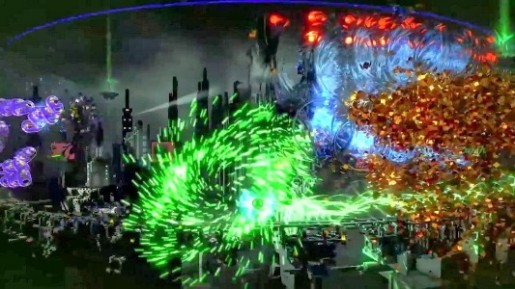 The boss battle at the end of each level is when you start to realize that Resogun starts to become a very challenging game. It's not really the fact that the bosses themselves are hard, it's that you only get three lives per level. If you happen to lose all three of your lives during each level, you will have to start from the very beginning again. It's also worth mentioning it's a good idea to save at least one bomb for the boss battle at the end. I remember I had only one life remaining and needed a bomb so badly, but I used them all already. Needless to say I died and had to start the whole level all over again…
Resogun may be a challenging game, but it's not one that will make you feel too frustrated. Resogun's addictive quality is that it keeps you motivated to try and beat each level and never lose any of your lives. It is also a game that keeps you o your toes at all times because you will need to keep moving and shooting all the time or else you'll be dead in seconds. Another feature of Resogun that makes it so additive is the high score system. This will keep hardcore gamers occupied in order to better their score and hopefully place on top of the online leaderboard chart.
Presentation wise, Resogun is visually stunning in every way. When you see enemies explode, each particle of them will be thrown all across the scene. The best part of the game is when you complete a level and you see it all explode in slow motion. Resogun runs at a native 1080p and a smooth 60 frames per second so you're getting the best picture possible with this game.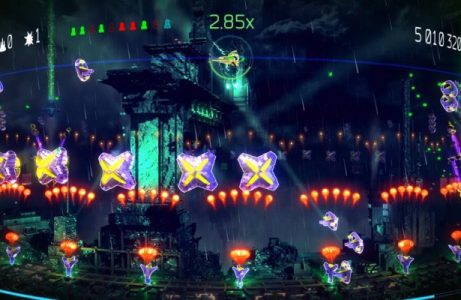 The soundtrack is excellent too. It's proper techno music that has sadly been out of fashion since most people these days prefer listening to dubstep. If you loved the music that was featured in the Wipeout games, you'll love the music here in Resogun. It's been a while since I've played a game that decent techno music in it.
Resogun is a great game, but there are two minor things that could have been improved. For one thing, I feel the game could have added more levels. There are only five levels in total and you don't get the chance to unlock more. The replay value of the game lies solely if you're motivated enough to improve your score. The other thing that bugged me is that there is no offline co-op to the game either. The only way to play co-op is via online. I'm sure it wouldn't have hurt the developer's budget just to add offline co-op…
Resogun is arguably the best PS4 launch title and a great starting point to what could be a great franchise. The game is challenging, but it has the right mix of not being too easy or hard. Not to mention the game is very accessible and fun so anyone with PS4 should be able to enjoy it. If you want to play something different on your brand new PS4, Resogun is certainly one game you should check out.
[Editor's Note: Resogun was reviewed on the PS4 platform. The game was provided to us by the publisher for review purposes.]
Resogun (PS4) Review

,