2013 has been yet another exciting year in the world of PC gaming, with 2014 looking to be only more so. With Christmas fast approaching though it's time to be thinking about gifts and there's certainly plenty to choose from when it comes to PC games – you may even be able to save a little cash by picking something up in the current Steam sales. While there have been many great cross-platform games this year (with Assassin's Creed 4 being a particular favourite of mine and having truly exceptional graphics on the PC), here I choose to focus on those games which are exclusive to the home computer. That said there are definitely a few big non-exclusive games to consider, with Dishonored, Saints Row 4 (which has just had a festive DLC pack released) and Splinter Cell: Blacklist being just a few of the headline games which come to mind.
Kerbal Space Program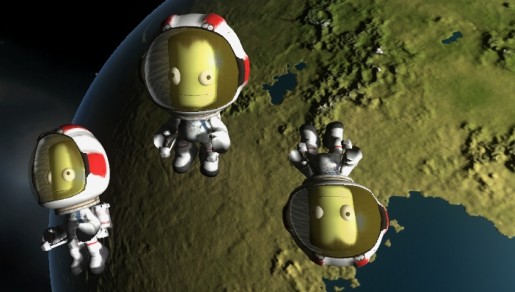 Kerbal Space Program is a big name in the PC gaming community at the moment, despite the small stature of the development team, and there's a good reason for that. Despite still being an alpha release KSP is a fairly well polished experience offering cutesy graphics and simple basic controls overlying a highly complex system offering countless hours of gameplay. At its core Kerbal Space Program lets you design and build spacecraft and then fly them into the depths of space, but that doesn't do the game justice – neglecting to mention the breadth of parts to choose from letting you build cars, boats, planes and rovers as well as, of course, rockets. This is one of very few games which is both educational, teaching primarily orbital mechanics, while being genuinely fun to play. While the base game is ever-expanding and already can occupy vast swathes of your life, the mod community is vast and has created some truly stunning work, giving you yet more to do with the game. Kerbal Space Program really is a shining example of much that makes PC gaming great.
Arma 3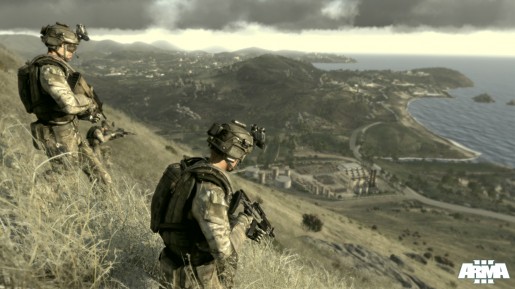 Arma is the well-known continuation of the original Operation Flashpoint games, providing players with a brutally realistic simulation of modern combat, principally from the eyes of an infantryman. While the game is mostly about being on foot that doesn't mean to say it lacks other features – with an range of ground vehicles, boats, aircraft and even a submarine available to use as well. This is a game which could only exist on the PC, with steep hardware requirements and controls spanning the entire keyboard. The campaign for Arma 3 is being released episodically with the first of three parts already available, as well as an incredibly powerful mission editor with which the community has made some stunning missions already. Looking at past outings for the series it's fair to assume that the quantity and quality of community content will only increase, making this a great game to own if you're at all interested in the premise.
Shadowrun Returns
Continuing the theme of games with strong community content bases, Shadowrun Returns is a kick-started role-playing game in the popular Shadowrun setting, which sees magic collide with technology in a dystopian world. The turn-based gameplay is fun if a little simpler than perhaps was hoped, but the storyline on the included campaign is of great quality and the community has made some fantastic content with more, bigger, projects under development. There's a new official content package due early next year too, so Shadowrun Returns is certainly a title with longevity, in one of the most interesting RPG settings ever devised; it's very simply a great game to own.
Total War: Rome 2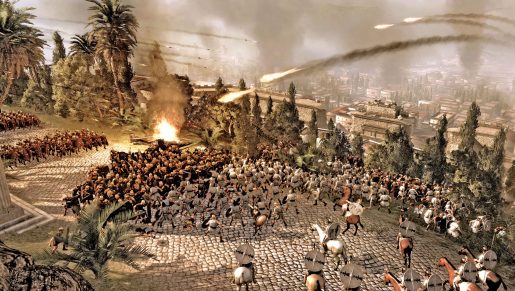 Despite a rocky launch some extensive patching from the developer's has gone a long way towards fixing the problems with this latest title in the long-running Total War series which combines grand strategy on the campaign map and real-time strategy on the battlefield. There's nothing quite like the spectacle of the full might of the Roman military and Rome 2 makes it look as impressive as it should. While Rome 2 still doesn't quite live up to its full potential it's still an entertaining experience and a worthwhile purchase.
XCOM: Enemy Within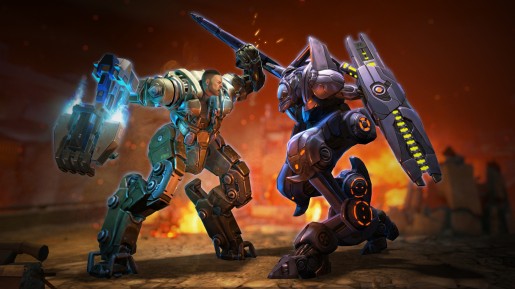 XCOM: Enemy Unknown was 2012's excellent reboot of the classic turn-based strategy franchise where you are the last line of defence between Earth's people and an alien menace. Enemy Within expands upon that experience with new biomechanical and genetic engineering upgrades for your soldiers, along with more missions, enemy types and even a new resource to collect. Enemy Within may not be a PC exclusive but it's a title which is better at home on the platform, with controls ideal for the mouse along with a more traditional expansion price scheme, whereas on the consoles it's a standalone game at a much higher price. XCOM is another great example of a game which would be great to give as a gift this year, offering many hours of turn-based enjoyment.