Hardware
PC gaming isn't just about the games though – the computer you're playing them on and the peripherals you're using to do so are important too. Gaming peripherals for the PC are many and varied, from keyboards and mice through head tracking and exotic 3D mice. There's far too great a variety of peripherals out there for me to even attempt to cover all the possible types let alone a selection of each, so here I'm highlighting a few bits of hardware which I can personally vouch for.
Logitech Extreme 3D Pro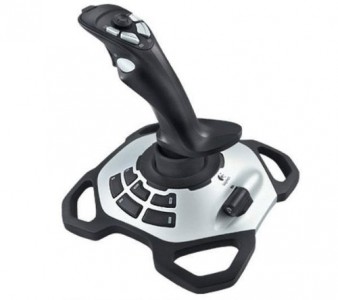 This joystick certainly isn't the best on the market, but is one of the best which comes with a price tag which doesn't make you want to curl up and cry. I bought mine to see whether using a flight stick was something I'm interested in, and so far it has performed near-flawlessly, with my only complaint being the quite large dead-zone. If you're after an entry level flight stick (and with such things as the Star Citizen Alpha on the horizon there's every reason to be) then the £35 Logitech Extreme 3D Pro is a great choice, despite the absurd name.
Razer Naga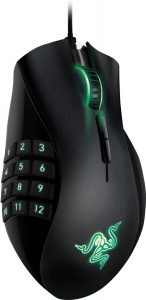 The Naga is billed as an MMO mouse, with all the standard buttons you'd expect of any decent mouse, as well as a full 1-12 number pad on the side. The uses of a number pad aren't limited to an MMO though and I've found that it's invaluable in shooters for weapon selection and even in RTS for control group selection. The only downside is the somewhat daunting price, especially if you've never bought a gaming mouse before, but I've found it to be worth the cost (typically a little over £60).
Logitech G35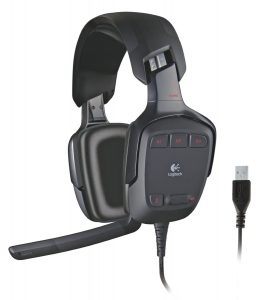 The G35 gaming headset from Logitech isn't just a platform for a microphone – this has one of the best audio I've ever had the pleasure of hearing. With full 7.1 surround, an excellent microphone as well as a comfortable and highly adjustable fit the G35 is easy to recommend, even at a price of £75 or more.
Nvidia GTX780 Ti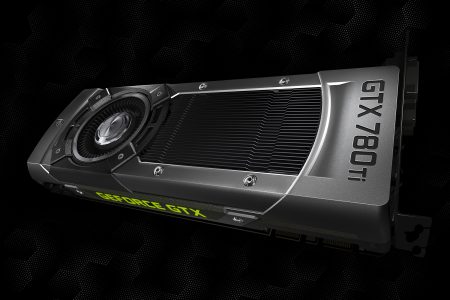 Moving away from peripherals over to hardware now, we come to the latest headline graphics card – the GTX780 Ti. At an eye-watering £550 this is definitely an enthusiast card, but the power this provides matches the price-tag. The heart of the 780 Ti is effectively the same as the 780 and Titan, with the notable exception that it utilises the full potential of the chip, activating all 15 streaming clusters. I won't list all of the specs or any benchmarks as they're already all over the internet, but I can say that I am yet to find any game where the card struggles to maintain good frame-rates (almost universally in excess of 60fps) on any game, when paired with a capable CPU. Truly a GTX780 Ti would be a mighty gift this festive season, if also an extravagant one.
SpaceMouse Pro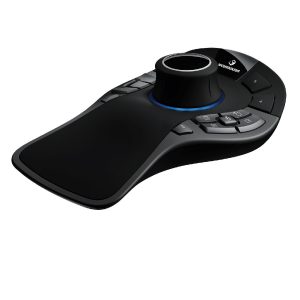 OK this one I don't have first-hand experience with, but I've included it as the cool factor is pretty high. While these aren't really intended for gaming specifically, there are clear applications for an input device which gives you control over 6 axes with a single hand. That means that in a proper space game where you have six degrees of freedom you'd be able to pitch, roll, yaw and translate in all cardinal directions with ease – I find that idea pretty exciting. What I find less exciting is the current £250 asking price (there is admittedly a cheaper version but it doesn't look anywhere near so comfortable), but when the price comes down a bit I'll certainly be looking at picking one up – perhaps by this time next year.