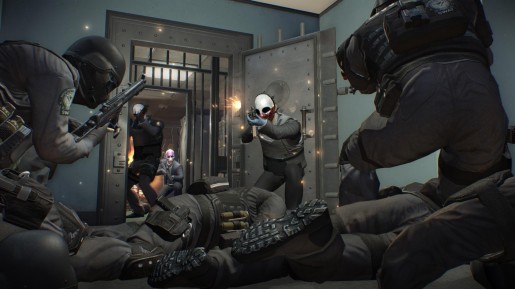 OVERKILL, a Starbreeze Studio, has just released the 20th update for PayDay 2 just in time for Christmas.
Weighing in at approximately 1 GB (exactly 1003.2 MB) a number of tweaks have been brought to the game. A Christmas theme now covers the main menu and is also perfectly itemised in a 'Happy Santa' mask which players are able to unlock. To unlock the Santa mask simple join the Official PayDay 2 group. New assets have also been added including a new heist called "The GO Bank Job".
The update is out now, simply log onto Steam and the PayDay 2 patch will automatically download and installed. To check out the full patch notes head over to the PayDay 2 Steam page.