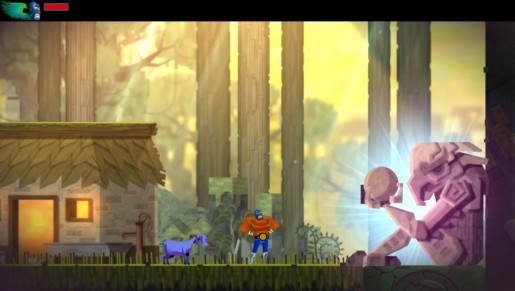 Guacamelee was the very successful indie title from Drinkbox Studios that released earlier this year. Now, it has been announced that the game will be coming to the next generation consoles, but not as just a port but full of brand new content and enhanced visuals.
Now being named Guacamelee! Super Turbo Champion Edition, the game will feature two new worlds, brand new enemies, and a new move known as the "chicken-bomb ability." Beyond these additions, the graphics will also be greatly enhanced due to new particle effects.
Guacamelee! Super Turbo Champion Edition will be coming sometime in spring 2014 according to Drinkbox Studios. As soon as a release date is set, we will bring you that information.