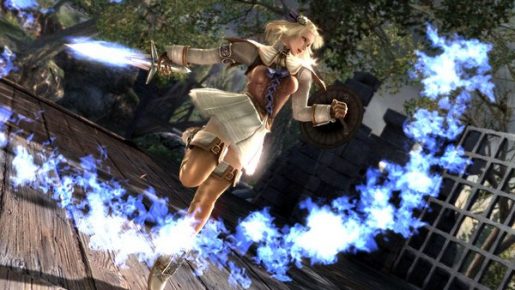 Soulcalibur: Lost Swords is Namco Bandai's attempt to make the series free-to-play that was originally scheduled for late this year, but was recently pushed back to 2014. Now three more fighters have been unveiled for the PlayStation 3 exclusive.
Two of the characters that were revealed are classic characters in the franchise while one is a more modern addition. Nightmare and Astaroth are well known to the franchise while Pyrrha only became playable in the most recent game, Soulcalibur V.
As with the last character trailers, each gets an introduction phrase followed by a little gameplay. The descriptions of each are as follows: "The symbol of destruction" in Nightmare, "Harbinger of Destruction" in Astaroth, and "The bringer of woe" in Pyrrha.
Check out the three trailers below to see how each will play in the upcoming Soulcalibur: Lost Swords.