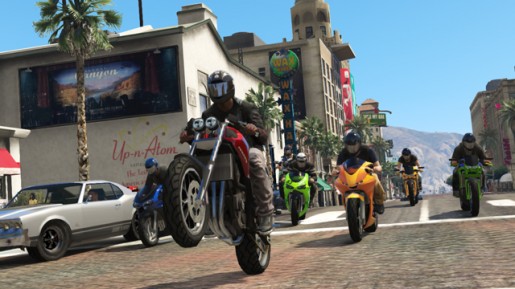 Rockstar has announced a series of new updates for GTA Online that will begin this week. Here is a quick summary as to what is on the way:
Deathmatch & Race Creators Beta
This week will be the first chance for players to build their own content in GTA Online (and play content others have made) with the release of the Deathmatch & Race Creators Beta. With access to some of the same tools as the game design and development team, players can craft their own custom blood-soaked gunfights, high-octane street races, screaming jet dogfights and more. Players will also be able to publish their original Deathmatches and Races via the Rockstar Games Social Club for the whole community to discover, download, play, rate and share. Players can create and customize Jobs for the following modes:
Deathmatch
Team Deathmatch
Race
GTA Race
Rally Race
Also to come is the new Capture mode and Jobs update which will be coming later this month. A Social Club account must be linked to your Xbox Live Gamertag or PlayStation Network ID in order to access the free updates.
Capture
A real GTA twist on classic capture the flag, Capture mode brings territory infiltration and a new form of team-versus-team treachery into GTA Online. Up to four squads battle to steal contraband, trucks, buses or whatever from opponents' bases using high-speed vehicles, explosive weaponry and cunning teamwork. Craft, cooperation and team tactics are key. The free Capture update will bring a host of new jobs to GTA Online, accessible via the open world and also directly through your phone. Capture is broken down into four variations, Raid, Contend, Hold and GTA. Full details on each will be given next week.