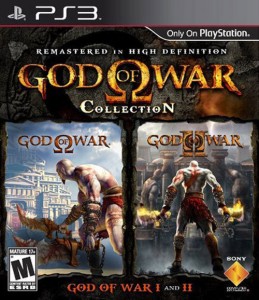 It seems that the much awaited God of War Collection for the PS Vita will be coming soon in North America as ESRB finally gave a rating for the collection.
Back at E3, Sony revealed that God of War Collection would be coming to the PlayStation Vita but failed to shed details as to when it will be released. With the ESRB giving a M for a Mature rating for God of War Collection, it means that the game will most likely be released pretty soon.
God of War Collection comprises of two God of War titles that were released on the PS2. Those who missed out the PS3 version of both games, now is the time to try out the game on the PS Vita. Let's hope that the game will release early next year, that way we'll have something to play on our Vita.