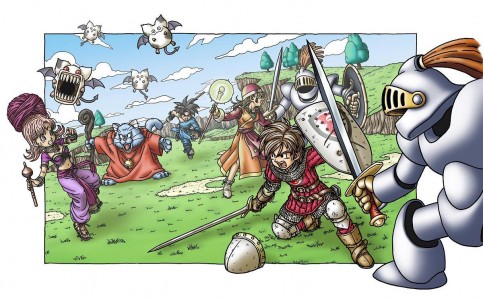 The Dragon Quest series has bounced back and forth between systems as of late with their original launches, as VIII arrived on PlayStation 2, IX arrived on Nintendo DS, and X arrived on the Nintendo Wii. Now, Dragon Quest XI is already being discussed by the series' creator, Yuji Horii, in an interview with a Square Enix mobile developer that has a featured blog in Famitsu.
The interview in Takehiro Andou's blog, translated courtesy of Siliconera, moved onto the topic of a mobile version of the next Dragon Quest title. He says that a new title will definitely be coming in the near future and asked Horii of the potential for Dragon Quest XI to be on mobile devices.
I don't think that it's as easy as it sounds. At the current stage, there are no talks about making Dragon Quest XI for smartphones. I believe that there's still plenty left to overcome before we release a proper sequel for smartphones.
This of course means not at first considering the level of games that have come to smartphones in this day and age, especially considering the track record of Dragon Quest on mobile devices.