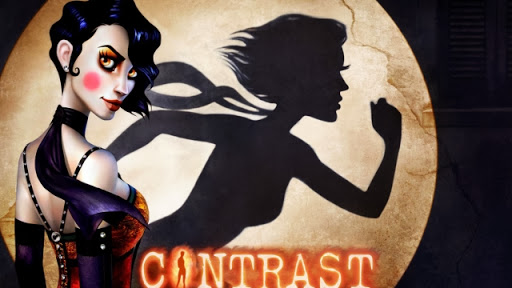 Contrast is a puzzle/platform game that is unlike most other games. It's has an interesting concept since the main protagonist can project herself onto walls using her own shadow. Contrast's is a clever game that is worth checking out if you own a PS4.
Contrast was actually released on the PS3, PC and Xbox 360 as well but PlayStation Plus members can get a chance to play the game for free on the PS4 this month. If you just bought a PS4, is Contrast a game worth your time playing?
Before I talk about the unique gameplay, let's talk about the graphics. For a game on PS4, Contrast sadly doesn't offer any differences if you were to play the game on any other hardware. Other than some of the character models looking slightly smoother, the PS4 version of the game offers nothing new in terms of visuals. You're not missing out on anything if you're playing Contrast on the PS3 or Xbox 360.
Even though the graphics don't push the PS4 hardware in anyway, I do like the art style presentation that Contrast has. Contrast is set in the 1920's or 1930's and has a distinct style that you rarely see in other video games. It's a refreshing setting compared to the dirty settings you see in many shooting games.
Contrast lets you play as an imaginary character named Dawn. Dawn is the figment of imagination for a young girl called Didi. Didi's mother and father have separated and she wants to know if her father will return to ever see her again. Didi along with Dawn sneak out of the house to learn more about the father and why he's been gone for so long.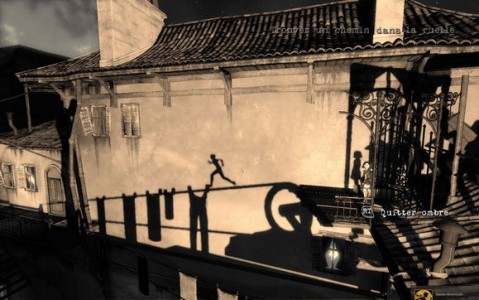 The story is very unique and you will solve a lot of puzzles and find out more about Didi's parents along the way. The odd thing about Contrast is that only Didi and Dawn have proper character models. The rest of the characters you only see them as silhouettes. It is kind of funny seeing some of the cutscenes as all you see is a pair of shadows on a wall shouting at one another…
Speaking of shadows, they play a huge role in the game because Dawn can become a shadow herself. The main selling point of Contrast is that Dawn can phase into becoming a shadow at anytime as long as there is enough light beaming at a wall. She can also maneuver objects around so that she can use their shadows to get to higher places.
This is where the main puzzle solving elements come in because there are several moments where Dawn needs to go, but cannot reach by physical means. She will constantly need to turn herself into a shadow and walk across the wall to get to higher places. The more shadows that appear on a wall, the easier it is for Dawn to reach higher platform.
This is easier said than done because there are times that objects may not appear on a wall or the light source is broken. Most of the time you'll have to either find a light to turn on, or move around many objects in the room to that their shadows appear on the wall. Pretty much the whole game plays like this so it's a game that will really test your brain.
Contrast (PS4) Review

,