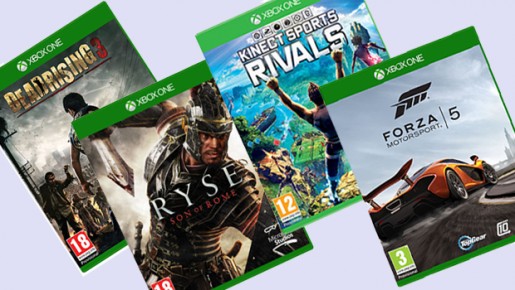 The Xbox One launched in 13 countries on November 22nd, but what games did people buy?
According to data collated from VGChartz, the Xbox One unit itself sold 1,186,324 in its first two days.
In terms of games, Call of Duty: Ghosts was the number one top selling game. Battlefield 4 came in second while Forza Motorsport 5 settled for third.
Here are the best selling Xbox One launch titles so far:
1. Call of Duty: Ghosts – 755,462
2. Battlefield 4 – 436,069
3. Forza Motorsport 5 – 355,148
4. Assassin's Creed IV: Black Flag – 331,032
5. FIFA Soccer 14 – 304,445
6. Dead Rising 3 – 282,877
7. Ryse: Son of Rome – 281,660
8. Madden NFL 25 – 107,560
9. Need for Speed Rivals – 97,212
10. NBA 2K14 – 83,514
11. LEGO Marvel Super Heroes – 41,693
12. Just Dance 2014 – 29,661
13. Skylanders SWAP Force – 23,347
14. NBA Live 14 – 21,276
15. Zoo Tycoon (2013) – 20,650
16. Fighter Within – 5,545
17. Angry Birds Star Wars – 1,164