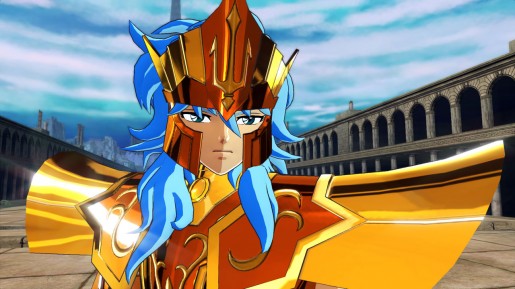 The difficulty level of the story mode is quite inconsistent. The first few battles breezed through easily but the battles get tougher and more repetitive as you go on. There was one annoying boss that would always block my attacks and it took me ages to beat him. Another chapter lasted a long time because I had to beat the boss three times! The story mode and get quite relentless and repetitive if you play through it for a long time. I tended to take a break from the game and came back the next day as the story mode literally drains your energy. The battles are quite long and you are likely to face the same opponent more than once…
There are over 50 characters available in the game which will make fans really happy. I cannot comment if the roster is missing any popular characters, but I'm sure that's more than enough to satisfy even the most hardcore fan of Saint Seiya. I would say that the characters in the game look very feminine. I thought two characters were both girls but they both ended up being two guys instead. You'll get to unlock all of the characters if you manage to get through the lengthy story mode.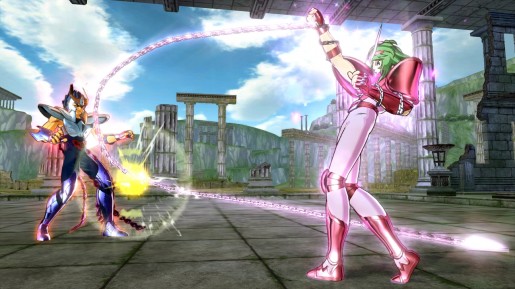 There is also many other extras you can unlock where you can view them in the "Collections" tab in the main menu. You can view toys that were made back in the '80s, cards, character profiles and more. It's a great feature that fans of Saint Seiya will love to view. Looking at the retro toys from the Saint Seiya series was my favorite feature to unlock. I wonder how much those toys will be now.
Saint Seiya: Brave Soldiers is a very fun and frantic fighting game that fans of the anime/manga will absolutely love. The game has a ton of playable characters and the story mode in lengthy and allows you to unlock a ton of bonus content. The flaws the game has are the fact the story mode can get tiresome and repetitive when you are facing the same boss multiple times, and also the gameplay can be too hard for casual gamers. Other than that, this game is a must-have for fans of Saint Seiya. If you like Dragon Ball Z and Naruto, you may find yourself becoming a fan of Saint Seiya too.
[Editor's Note: Saint Seiya: Brave Soldiers was reviewed on the PS3 platform. The game was provided to us by the publisher for review purposes.]
Saint Seiya: Brave Soldiers Review

,