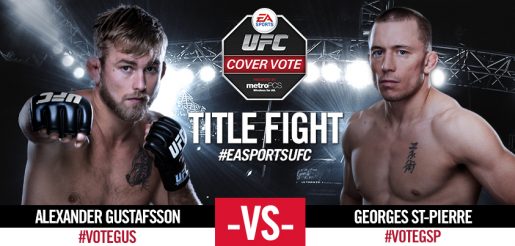 Jon Jones is the cover star for EA Sports UFC, but you can vote for another person joining him.
For several weeks now, fans have voted who they would like to see join Jones on the cover of EA Sports UFC. It's down to the final two people as you can vote for either Georges St-Pierre or Alexander Gustafsson. Which one of them would you like to see on the cover for the game?
All you need to do to vote is use the hashtag #VOTEGUS for Gustasson or #VOTEGSP for St-Pierre. You can doube your votes when you tweet on Thursday. Get your votes in this week as they close on December 1st.
EA Sports UFC is due for release in May 2014 for the PS4 and Xbox One.