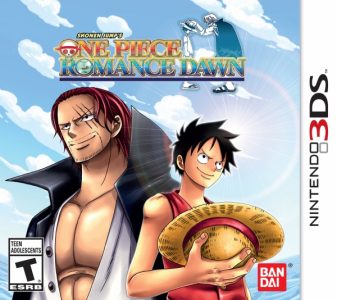 Namco Bandai has announced that the stand-alone RPG based upon Luffy and co's pirate adventures will be arriving in the United States exclusively through one physical retailer.
The upcoming One Piece: Romance Dawn for the Nintendo 3DS follows the story of Luffy from his setting out in Fusha Village up through the Whitebeard War in Marineford. Romance Dawn is one of the first role-playing games in the One Piece franchise to focus on the series' canon storyline. Role-playing game fans should be able to find the turn-based combat to be quite accessible.
One Piece: Romance Dawn will be available in its physical format exclusively from Gamestop for the Nintendo 3DS. A release date of February 11, 2014 has been set. The physical release will feature Limited Edition Holographic Foil packaging and will be sold exclusively at Gamestop, both retail and online, or from the Digital River-run Club Namco website. One Piece: Romance Dawn is currently slated for a $39.99 price in the United States.