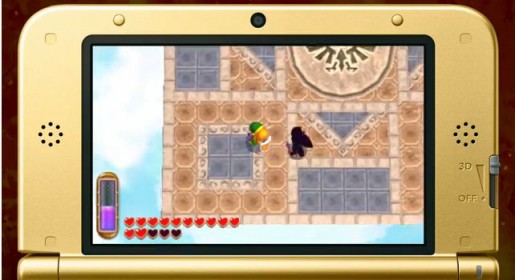 The Legend of Zelda: A Link Between Worlds is a little over a week away from release, so the game really needs no introduction at this point. Nintendo took advantage of their Nintendo Direct today to show one last trailer, the launch trailer, for the next game in the Legend of Zelda franchise.
The new trailer features many of the elements that you expect in any Zelda game such as combat and moving around the overworld. We also see a lot of the moving along walls ability, which we know will be a major part of the game. The brand new item rental system is also shown in one short clip where Link rents the Bow, for a one time fee of nothing.
We also see the game's major StreetPass feature involving Dark Link. For each person you tag via StreetPass, you will be able to fight a new Shadow Link that you receive from that person's game. You can see all all of this and more in the launch trailer for The Legend of Zelda: A Link Between Worlds.