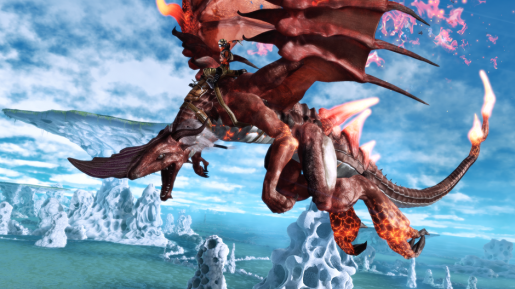 Now that the Xbox One has finally launched in North America, gamers who will purchase Crimson Dragon from the Xbox Live Marketplace will receive some sort of an update that they need to download.
Earlier this week, many critics have reviewed Crimson Dragon and gave it a fairly average score. One of the complaints almost every critic had is the increased difficulty of the game. Fortunately, the developers behind Crimson Dragon have listened and stated the following:
I've heard the feedback on "Crimson Dragon" and plan to adjust the balance of the game before we launch on Xbox One this week.

"Crimson Dragon" is designed to be challenging. This has always been my vision for the game. I want you to feel like you've accomplished something each time you master a mission. To be proud of each dragon you've worked so hard to evolve to its ultimate form. My challenge as the game director is to find the sweet spot of adhering to my vision for the game while keeping the game from becoming too frustrating. Using the power of Xbox One's cloud system, we can adjust this balance even after release. Based on the feedback so far, we've decided to make some changes even before the game is released.
Crimson Dragon is now available on Xbox One for $19.99. Check back with us in the coming days for our review of the game.