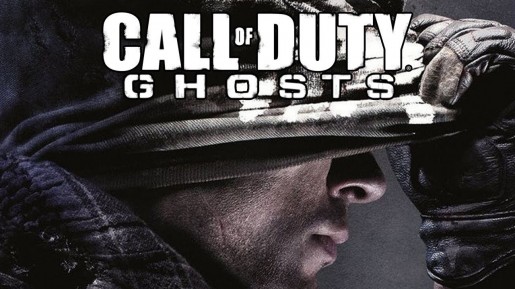 Call of Duty: Ghosts is the latest title in the award winning and globally recognized first person shooter franchise. Releasing on the edge of next generation consoles, Infinity Ward (like many other developers) has chosen to release a version on both current generation consoles and allow gamers to upgrade to PlayStation 4 or Xbox One versions later. Ghosts offers another Call of Duty title that has similar gameplay fans have come to enjoy. However, the game will see better days on future not current platforms.
The campaign offers gamers an enjoyable ride which is in the loosest possible sense of the word a 'storyline'. There won't be any awards won for the writing of the plot here but that isn't what gamers have come to expect from the Call of Duty franchise. Call of Duty: Ghosts is the videogame version of The Expendables. The acting isn't great and the storyline loosely strings scenes together, nevertheless the over-the-top nature and the sheer amount of explosions will see many enjoying every minute of it. Despite not being overly long, it crams in a lot of action and plenty of variety to keep the gameplay fresh at all times. This is as close most will come to living out a Hollywood blockbuster and therefore is worth playing for the explosions alone.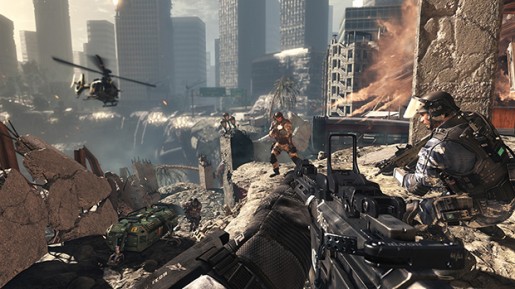 Treyarch's Nazi Zombies is a fan favorite and Infinity Ward has attempted to design its own version in the form of Extinction mode. Allowing players to team up and cooperatively tackle objectives, Extinction mode is rather surreal. Unlocked by players on the first mission of the storyline, the gameplay revolves around players earning points and defending places from aliens. Yes, aliens are at last a part of the Call of Duty series. The way players must work together and spend points to purchase weapons works in an extremely similar style to that of Nazi Zombies. This makes the mode, despite being completely unique in design, seem at home with the franchise.
Call of Duty: Ghosts' presentation is let down by the current generation of consoles. It is screaming out for the powerful GPUs offered in the PlayStation 4 and Xbox One. Whilst playing the graphics are mostly smooth enough to allow gamers to immerse themselves into the various game world locations, taking a step back will leave many unimpressed. To further reduce the positive impact of the presentation, there are also occasional screen freezes. Fortunately for those who enjoy the multiplayer elements of the game, these freezes mostly occur at times when you are not playing. The most frequent occasions are prior to watching kill-cams and upon winning or losing a match. It is an obvious flaw but due to its almost perfect timing, it is not game breaking.
Call Of Duty: Ghosts Review

,