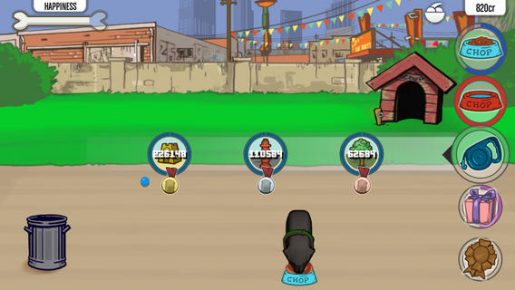 When Grand Theft Auto 5 was released for consoles over a month ago, it received a companion app for iOS known as iFruit. Now that same app has been added to the Android platform for those that don't own an iOS product.
iFruit has two game modes that link up to your console version of Grand Theft Auto 5. The first is a shop where you can customize your own cards or license plates that will transfer completely over to the console game.
There is also a mode where you take care of Franklin's dog Chop. This mode is a pet sim game where you have to feed him, play fetch, and play games with him. How well you take care of Chop gives you rewards in game when you walk the dog.
All you have to do is head to the Google Play store and download iFruit now for your Android devices.