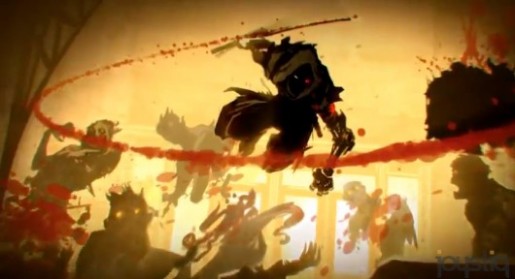 Tecmo KOEI is pleased to announce today that PC gamers will also be getting Yaiba: Ninja Gaiden Z through Steam sometime in 2014.
In an announcement made today Tecmo KOEI, Yaiba: Ninja Gaiden Z will launch on PC in early 2014, alongside the previously announced Xbox 360 and PlayStation 3 version. No confirmed release date has been revealed but at least Ninja Gaiden fans can expect it most likely the first quarter of 2014.
In YAIBA: NINJA GAIDEN Z, players battle fierce zombies as YAIBA, a cyborg ninja who will do anything to get revenge and stay alive. Cleaved in two, he is brought back to life with cyber-technology. Brandishing his ninja sword and the mecha weapons in his cyborg arm, he slaughters zombies with brutal, over-the-top abandon.

Step into a stylized living comic book where stunning graphics depict a world gone mad. Hordes of undead can only be stopped by YAIBA's willingness to use any means necessary to get the job done. Will he kill by turning his cyborg arm into a razor chainsaw for slicing up undead—or just rip off an opponent's arms to use as zombie nunchucks? Both possibilities fill YAIBA's heart with twisted laughter—and the desire to kill more and more zombies!
We should hear more about the game's release date as we head closer to 2014.