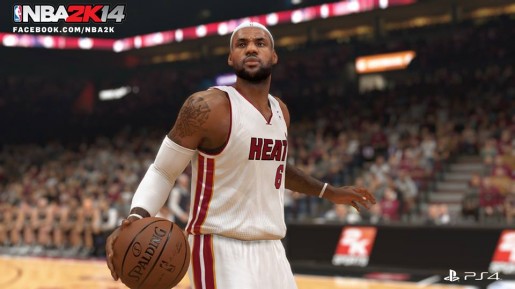 2K Games has now released a full trailer for the next-gen version of NBA 2K14.
The NBA 2K14 trailer was captured using the PS4, although it's likely the Xbox One version will look similar too. I gotta say, the game is looking like it could be the best looking next-gen launch title. LeBron James and many of the other NBA players have never looked this realistic before.
NBA 2K14 will be available November 22nd on Xbox One. It will come out for the PS4 November 15th in North America and November 29th everywhere else.
Check out the amazing new trailer below: