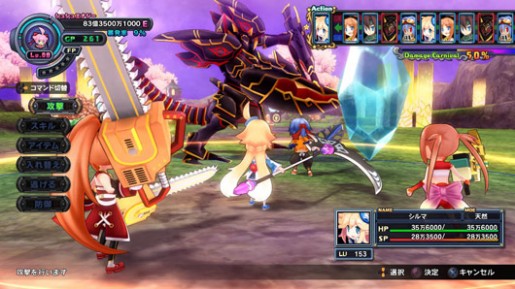 A year following the release of Mugen Souls on the PS3 in North America, NIS America announced today that the Vita version will be coming to North America and Europe in 2014.
Mugen Souls Z is the portable version of Mugen Souls from the makers of Hyperdimension Neptunia. Fans who played the original game on the PS3 will find some of the same content, although some of the game's "sensitive" content will be cut out for the North American release. We're talking about the bath scene within the game that a lot found to be "naughty".
Here's what NIS America had to say about it:
Notice: Due to the sensitive nature of some content, NIS America has decided to edit certain aspects of this title for its North American and European releases.
Expect Mugen Souls Z to arrive on the PlayStation Vita sometime in 2014 for North American and European territories.