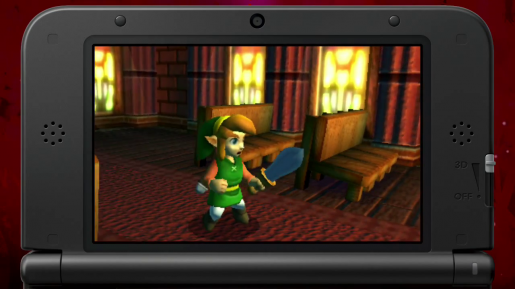 Nintendo's Eiji Aonuma spoke today at New York Comic Con and the focus was obviously on the very soon to be released The Legend of Zelda: A Link Between Worlds. This included a brand new trailer for the game that introduces something very new to the Legend of Zelda series.
Of course The Legend of Zelda franchise has traveled to Dark World areas in the past, like the original A Link to the Past, but this game follows Link as he travels from Hyrule to the now-named Lorule. It was hinted before that this other world would be more than just the Dark World and now we know that to be true.
Not only is the new area known as Lorule, it is essentially a parallel dimension with it's own Zelda counterpart named Hilda. Insert your own Sabrina: The Teenage Witch joke here. The purple haired Hilda, that can be seen in the gallery below, is the princess of Lorule that has requested the help of Link.
We even see glimpses of what appears to be the enemy of the game, which looks almost like a female version of Ganondorf. I guess we won't find out more on this until we get our hands on The Legend of Zelda: A Link Between Worlds when it releases in a little over a month on November 22 for the Nintendo 3DS. Check out both the trailer and a few images below that were released for the latest Legend of Zelda game.