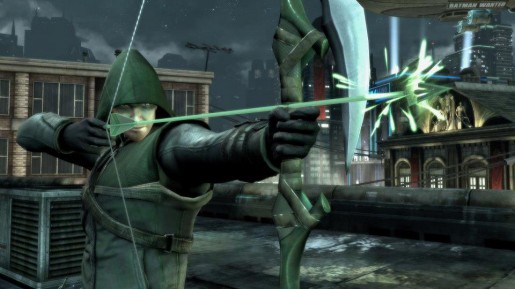 Injustice: Gods Among Us has become one of my top played games this year and now one of my very favorite and most used skins in the game is available for free to everyone.
Prior to the launch of the DC Comics fighting game, gamers were able to participate in the Injustice Battle Arena on the website through Facebook. By doing this, a limited number were able to get a code for a Green Arrow skin based off of the CW show Arrow. For awhile that was the only way to get the skin, but the site later made it possible to get the skin as a result of signing up for a newsletter.
Now this skin is available for free for both PlayStation 3 and Xbox 360 through the in-game store. If you are a fan of the show, there is no doubt you have to download this skin with it having the voice done by Stephen Amell from the show rather than the default voice actor in the game.
Check out the gameplay trailer to see the skin in action below: