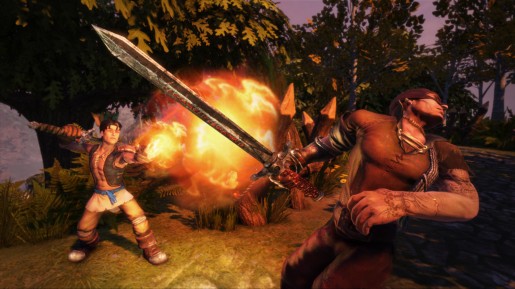 Ted Timmins, lead developer of Fable Anniversary at Lionhead will be presenting exclusive content and footage from the game at Gadget Show Live at Christmas.
The event will take place on Saturday 2 November between 15:00 and 16:00 on the 'Mad Catz Game Stage' at Earls Court, London. In addition to seeing the exclusive in-game footage, Fable fans will also:
Be in with a chance of winning Fable T-shirts, other goodies and an Xbox 360 console.
Take part in an on-stage (in-game) Fable Chicken Kicking competition.
A Q&A session with some of the game's developers.
Fable Anniversary will be released in February 2014 and is being developed for Xbox 360. Gadget Show Live at Christmas tickets can be purchased from www.gadgetshowlive.net.