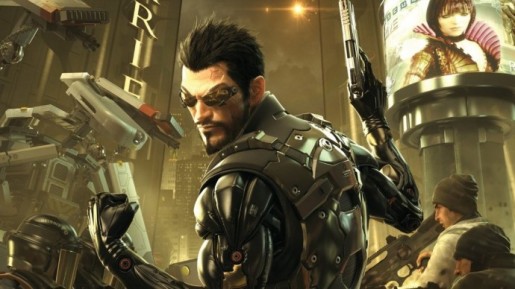 Two years ago, Eidos Montreal finally released the long awaited follow up title to the Deus Ex series with Deus Ex: Human Revolution. The release was a big success to the company since everything we were looking for in an action RPG were packed within the game; captivating storyline, interesting social boss fights, and deep customization for our hero Adam Jensen. To give everyone one last chance to play the awesome game Eidos released two years ago, a Director's Cut called Deus Ex: Human Revolution has now been released and is billed as the "definitive" edition.
Releasing on next-gen consoles and now the Wii U, just what are the new things can we expect from this so-called "definitive" version of Deus Ex: Human Revolution? Well, we played the Wii U version and here's what we thought about it.
Editor's Note: Since Deus Ex: Human Revolution comprises the same core game that was released back in August 2011, we are only going to talk about the new things we have found to be "HOT" and "NOT". Here's our full review of the Deus Ex: Human Revolution that was released back in 2011.
HOT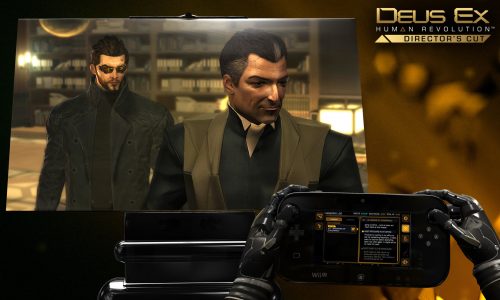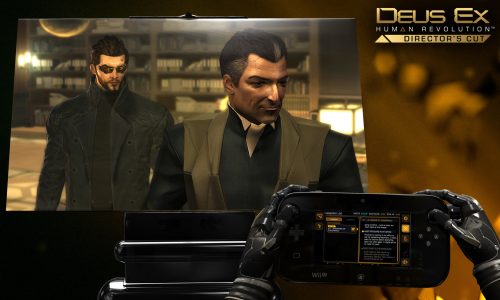 Packed with Extras
The Director's Cut version of Deus Ex: Human Revolution packs a lot of extras that makes it worth purchasing it. Regardless of what version you choose, the Director's Cut will include several goodies that will surely appeal to a lot of fans. This includes the Missing Link DLC and Tong's Rescue Mission. In addition, fans can look forward to a "Making Of" video that runs approximately 45 minutes, an option to change the control layout for left-handed people and the directors' commentaries that runs at around 8 hours.
Another goodies that will be included in this Director's Cut package is the Missing Link DLC. After reaching a certain point in the game's story, players will have an opportunity to play the Missing Link DLC that gives them the background story of the times where Jensen was supposed to be missing. Along with the DLC, achievement hunters can look forward to brand new achievements exclusively for the game.
Visuals are still fantastic
Visuals in the Wii U version of Deus Ex: Human Revolution remains to be fantastic in all levels. The cutscenes that you get to see from the beginning to the end are all crisp and those who have played the game before will see that not much has changed when it comes to the visual clarity of the game. Compared to what graphics have achieved in those two years since the game was released back in 2011, Human Revolution shows some age with its character models but it's not a bad thing since the game still looks phenomenal.
Deus Ex: Human Revolution Director's Cut (Wii U) Review

,