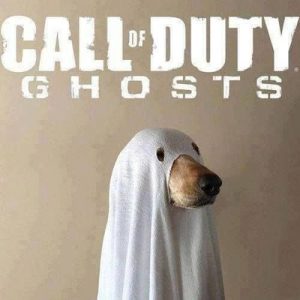 A rumor that we reported on earlier this week regarding Activision's upcoming blockbuster has since been confirmed by none other than Executive Producer Mark Rubin.
Next week's release of Call of Duty: Ghosts, while looking great on all of the platforms it will be launching on, won't entirely be equal. The next generation powerhouses, Playstation 4 and Xbox One, will be going head to head when their respective systems launch at a steady 60 frames per second. However, their resolutions will not quite be performing equally. The Xbox One version of Call of Duty: Ghosts will be running at "1080p upscaled from 720p" with a native 1080p resolution on the Playstation 4.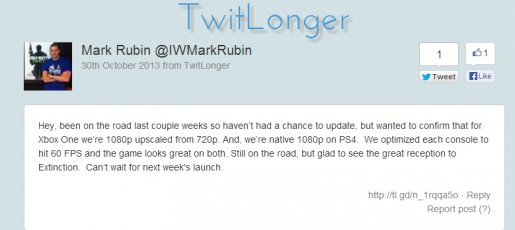 Credit to Reckless Onion and Domino792 over at NeoGAF for the information.