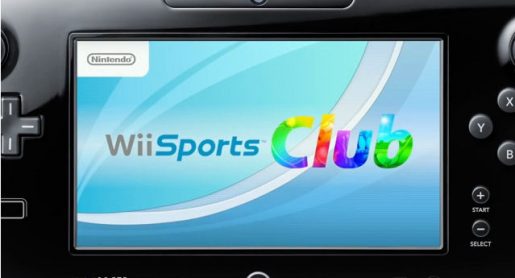 Nintendo just put up a surprise Nintendo Direct on their Nintendo Wii U UK Youtube out of the blue without even a livestream first focusing on Wii Fit U. While the majority of the Direct was focused on that game, the biggest news to come out of the video was that unveiling of the game known as Wii Sports Club.
Wii Sports Club will be a downloadable title on the Wii U eShop. You will be able to download the game itself for free when it launches on November 7, but you must pay to play the individual sports. The five original sports from the first game will be returning, but at launch there will be only two available will be the two most popular ones, Bowling and Tennis. From the main hub game you download, you will be able to access each sport. The games will be upgraded to utilize Wii MotionPlus, unlike the originals.
With this Direct being on the UK site, we only have the cost for them at the time. To purchase a single sport permanently, you will be paying €9.99/£8.99. There will also be the option to pay €1.99/£1.79 for a 24 pass to play all of the sports that are available on the game at the time. This is similar to a lot of the karaoke games now as a way to only pay to do it when you might be having a party or friends over. You will receive a free 24 hour pass for the game for you to try and see if you want to buy the available sports as well.
The huge news in all of this is that these games will feature online play, which is the one thing that the original was missing. Of course the best part about the original was playing with friends, but adding online play will add a lot to the game.
Look for Wii Sports Club on the Wii U eShop on November 7. Footage of the game can be seen starting at the 17:49 mark of the Nintendo Direct below: