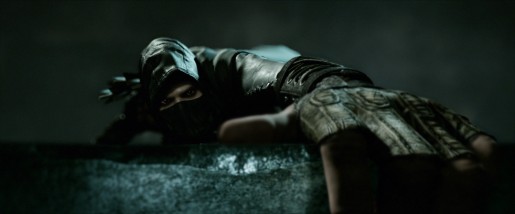 In a recent blog post from Stephane Roy, developer of Thief, on the PlayStation Blog, he revealed that the PS4 version of the game will make use of the DUALSHOCK 4 controller to implement a whole new way to play the game.
When gamers buy the PS4 version of Thief early next year, they will be able to make use of the controller's motion control and light bar features. According to Roy, the controller's light bar will "reflect the light gem in the in-game UI" during gameplay to reinforce whether or not Garrett is safely hiding away in the shadows. The bar will brighten when Garrett leaves cover and darken once the player decides to go stealth.
As for the motion control feature, the DUALSHOCK 4 controller can be used to track Garrett's bow. In other words, players will be using the gyro controls to aim and shoot. In addition, the controller's central touch pad will also be used to examine the map or pick a new weapon from the player's arsenal.
There you have it folks! It looks like that the PS4 version is the definitive version to get when Thief comes out next year.