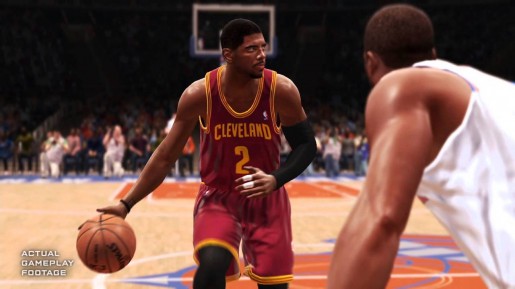 The first in-game footage for NBA Live 14 has now been released by EA Sports.
NBA Live 14 is making its comeback after the series was dormant for many years. EA is bringing the game to the PS4 and Xbox One. Both versions will be out from November 19th.
The trailer focuses on cover star Kyrie Irving as he takes on the New York Knicks in Madison Square Garden.
Check out the new trailer for NBA Live 14 below: