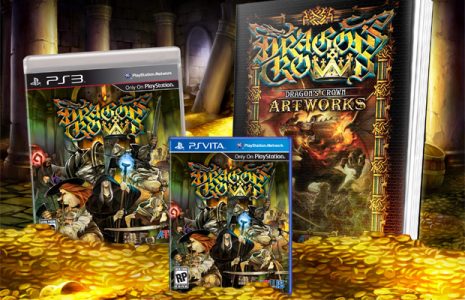 The latest patch for Dragon's Crown is now available to download which will fix some issues.
Here are the official Dragon's Crown patch 1.02 notes outlined by Atlus:
Bug Fixes

-Improved gameplay stability

New Features

-Added an option to join random online games in the Labyrinth of Chaos to the Network Menu.
-To enhance player character visibility, a triangular cursor has been added to the bottom of the screen.
-Wizard: Charging MP when the MP is already at maximum will cause magic power to increase.

Feature Modifications

-(PS3 version only) When playing offline multiplayer games, the story progression will now be saved for all characters.
If a network communication error occurs in online play, the game will now continue in the same stage rather than kicking the player back to town.
-Amazon: A successful Parry raises Berserk level by 1.
-Amazon: The Necksplitter attack can now be cancelled.
-Various Skill effects of all character classes have been adjusted.
-Other tuning and minor improvements to various gameplay elements were made.
The Dragon's Crown patch should be available now for both the PS3 and PS Vita versions.