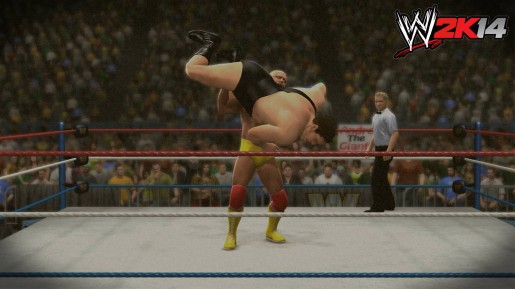 2K Sports has just announced that WWE 2K14 will have a "WrestleMania Mode".
Much like in WWE '13's "Attitude Era" mode, this single player campaign will allow you to more than 45 memorable matches spanning 30 years of WrestleMania history. Some of the matches you can get to relive include Andre the Giant vs Hulk Hogan to even The Rock vs John Cena.
There will also be historic footage and detailed cutscenes featured in WWE 2K14's WrestleMania mode. It's also worth mentioning there's the NWO style Hulk Hogan in the game as well as the new and old version of The Rock too.
Check out the new screenshots from WWE 2K14 below: