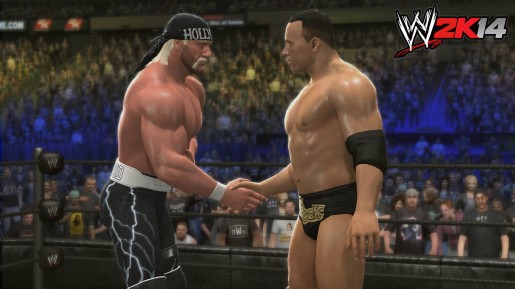 2K Games has admitted that it was very important getting Hulk Hogan for WWE 2K14.
The main reason it was so important securing Hulk Hogan was because of WWE 2K14's huge "WrestleMania Mode". 2K Games knew Hogan was a huge part of WrestleMania. If he wasn't in the game, they would have needed to add another single player campaign.
This is according to the game's creative director Cory Ledesma. He said the following from an interview with GamerHub:
We wanted to obviously make sure we had the biggest matches, the most iconic matches [for the 30 Years of WrestleMania mode]. The first hurdle we had was Hulk Hogan. Hulk Hogan's not currently with the WWE. We knew that if we couldn't get Hulk Hogan, we weren't going to have a '30 Years of WrestleMania' mode, it's just not possible. Hogan was involved in so many matches and so many moments, that he was critical to the game. We knew once we could overcome that hurdle, and Hulk Hogan was able to get into the game, we knew that it was going to be kinda downhill from there and we'd be able to secure a lot of the talent that might not be with WWE anymore.
WWE 2K14 will be released on October 29th in North America and November 1st in Europe for the PS3 and Xbox 360.