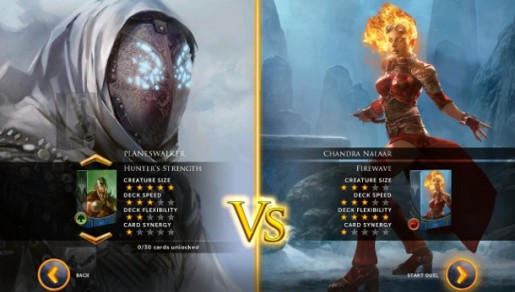 After not having a strong video game series for years, Magic the Gathering has really found their stride with the Duels of the Planeswalkers series of games. The latest release, Magic 2014 – Duels of the Planeswalkers, will release its first expansion pack for this year's edition next month on September 18.
The new expansion will include new cards, challenges, and campaign levels, which shouldn't be any surprise. The expansion will come with five additional decks and a total of 280 new cards being added to the game. There will be six new campaign levels for players to check out as well as five challenges that are new to the expansion. The game will also come with new unlockables such as portraits for your avatar, achievements and trophies.
There has been no price announced for this expansion yet, but considering the game itself is only $10, expect to pay less than $5 for it. Magic 2014 – Duels of the Planeswalkers is available for Xbox 360, Playstation 3, PC, iOS, and Android.