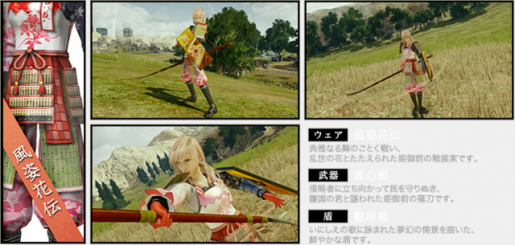 A special Samurai outfit has been revealed for Lightning Returns: Final Fantasy XIII.
The costume can be worn by Lightning and its official name is the "Flower of Battle" outfit. It's pink and makes Lightning look like a Samurai.
The costume is included as a download code in the game's soundtrack over in Japan, and is one of three costumes that appear as a pre-order bonus in Europe. Sadly, there is no mention if this costume will be available for North American gamers.
Lightning Returns: Final Fantasy XIII will be released February 11th in North America and February 14th in Europe for the PS3 and Xbox 360.