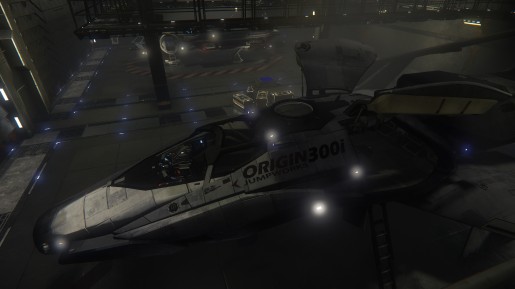 Today saw the release of Star Citizen's first gameplay module, the hangar, which allows pledgers to walk around their purchased ships for the very first time.
Nearly a quarter of a million people have pledged money for Star Citizen, so there are doubtlessly a great many who are as eager as me to see their ships for the very first time. The screenshot shows my hangar, with my Origin 300i in the foreground and the RSI Aurora in the background, and it's pretty clear that this is a fantastically beautiful game even in these very early stages.
The launch hasn't been without problems though, with numerous players reporting issues in the forums, though it seems the team is working to swiftly resolve these troubles. If you're a backer and want to try out the hangar module click here, and if you're not it's still not too late to back the game and get access as well.