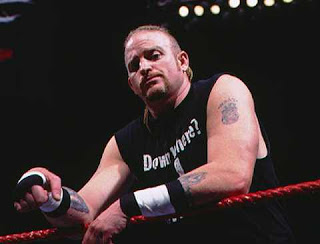 Road Dogg may have hinted that he's a playable character in WWE 2K14 already.
Here's what he tweeted about WWE 2K14:
2K14 looks awesome! I wanna be the Undertaker, no,wait, Stone Cold, awe heck, I guess I'll just be the RoadDogg! #OUDK
2K Games hasn't announced Road Dogg's involvement in WWE 2K14 as of yet, but it's possible he will be in the game eventually. He was featured in last year's game and is a current backstage employee for the WWE right now.
If he is in the game, will we see the likes of X-Pac and Billy Gunn as well?