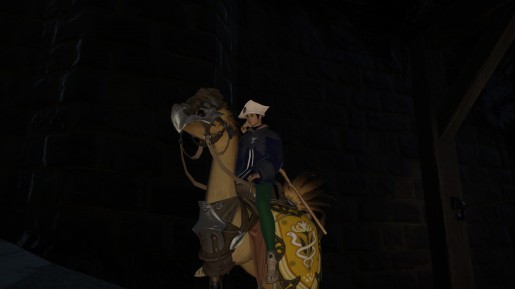 Walking throughout Eorzea in Final Fantasy XIV can be quite tiring especially if the world is big. Luckily, there are a number of mounts that you can get in the game that will speed up the exploration and one of them is the fan favorite Chocobo.
Getting a Chocobo will require patience as the mount will not be available until you are almost mid level. While you cannot get a Chocobo of your own until later in the game, there are other means available in the game that makes exploration or going from one area to another easy. There is a Teleportation Spell, an aetheryte or you can just rent a Chocobo. Either way will make your journey much easier but of course, getting a Chocobo as a mount is something everyone is looking forward to.
If you have the patience and commitment in getting your own Chocobo mount, here are the requirements:
Requirements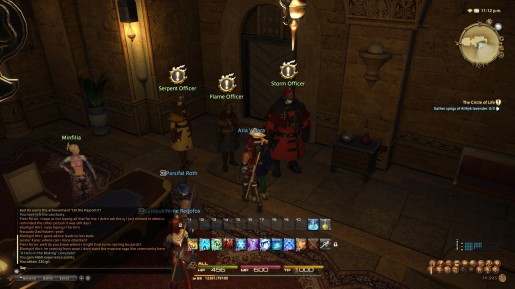 – You are at least level 22
– Join one of the three Grand Companies in Eorzea.
As you progress through the main story of the game, you will come across the three Grand Companies that you can join. To be exact as to when they will be available, you must finish the Ember Trials that lets you defeat the primal Ifrit. As soon as you finish that mission, you will go through a series of quests that will allow you to join one of the three Grand Companies: The Maelstrom of Limsa Lominsa, The Order of the Twin Adder of Gridania, and the Immortal Flames of Ul'dah.
Getting the Chocobo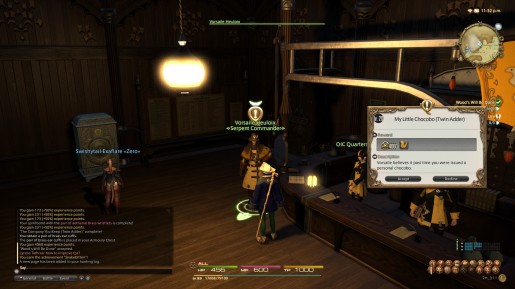 Regardless of what Grand Company you joined, you will have a quest that will allow you to get a Chocobo mount. After enlisting to any of the three Grand Companies, talk to the Commander and he'll give you a quest.
Getting a Chocobo will require you to get a certain amount of Seals from the Grand Company you joined. Think of this Seals as money since every missions that you do for the Guild will give you Seals. Collect 2000 and buy the Chocobo Certificate from the Quartermaster. Once you get that Chocobo Certificate, you will then be able to exchange it for a Chocobo!
Take note that Chocobo has more use than a mount. If you are in need of help in battle, you can summon your Chocobo to aid you in taking down monsters. Also, you will have an opportunity to raise him up to make him more competent in battle. More details on how to raise your Chocobo will be posted soon. Stay tuned.
Farming for Seals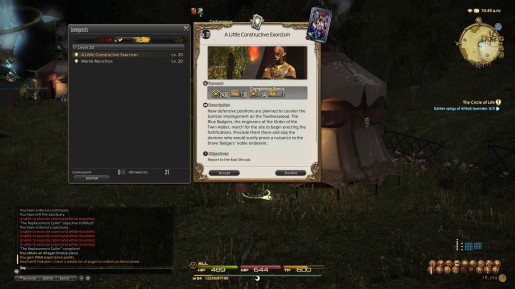 In order to farm 2000 Seals, you must do leve missions from the three Grand Companies across Eorzea. They are located at Hawthorne Hut (Order of the Twin Adder) in the East Shroud, Camp Drybone (Immortal Flames) in the Eastern Thanalan,and the Moraby Drydocks in La Noscea.
Get your Chocobo
As soon you as have 2000 Seals, use it to get a Chocobo Issuance pass. Bring the pass to the nearest Chocobo Porter and you will receive a Chocobo. You will then required to give a name and the Chocobo will finally be yours.