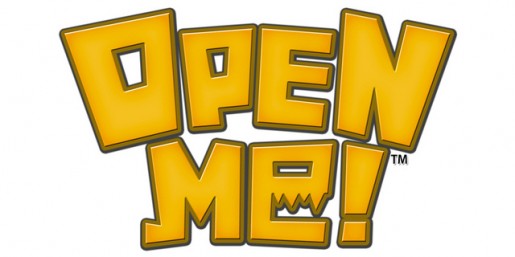 Coming from the minds of creative Japanese gamers looking for a foothold in games development is an ongoing project called Playstation C.A.M.P! (Creator Audition Mash-up Project!). This latest entry in the C.A.M.P. legacy is a logic puzzler called Open Me!, exclusive to the Playstation Vita. With AR cards in hand, players can try their hand at opening all kinds of challenging traps in Open Me!, but are the challenges worth giving a spin?
HOT
Purely hands-on
The main premise of Open Me! revolves around offering taking a spin around a series of increasingly difficult boxes. There are only three moves to the game driven solely by the front touch panel: tapping, holding, and sliding. As simple as that sounds, there are plenty of hazards and traps to make even the most creative minds scratch their head in question. Of the 48 puzzles available for players that pick up each of the packs available to Open Me!, the first set of so consist of almost mockingly simple puzzles (one simply involves dragging a slider across to unlock the box). Only just moments after, players are being presented with boxes such as one that require navigating around a path of spinning blades to press four concealed switches to reveal the hidden treasures within.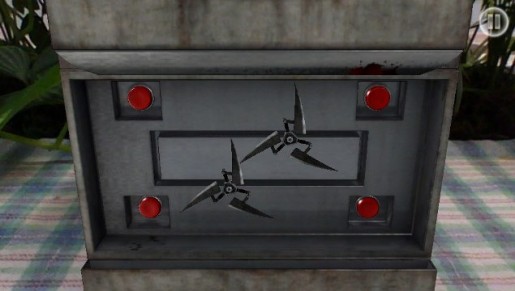 Finally a reason to bust out those AR cards
Remember those black and white cards you got when you opened up your Vita first time? Maybe you got curious and played a round of Table Soccer before putting them back into the box. Now, Open Me! finally presents a reason to give them a new life. While puzzles can be taken on without using the AR cards, control and precision is significantly easier to work with an AR card on the table. The most important thing to remember is playing in a space with enough room to move. As you'll be required to physically get up and move around your marker to examine a puzzle box from every angle, an empty table makes for the perfect playing field if you can get any obstacles like chairs out of the way, especially anything that could impede the path between your camera and AR card.
Pick and choose your challenges
The initial purchase to Open Me! is free of charge and includes four puzzles, while little more than a sampling of the complete project, gives a good taste of what's to come. For players that only want to get a small challenge can always opt to go for just one or two of the individual packs for just $0.99 a piece, six-packs for $5.49, or the full game for $9.99.
Open Me! (PS Vita) Review

,