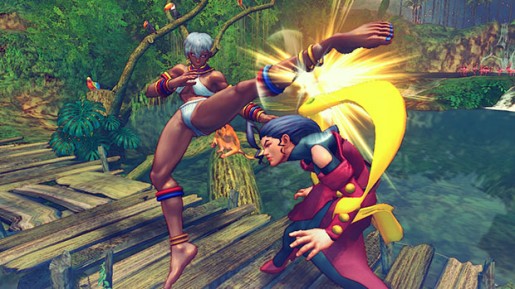 Capcom has revealed it currently has no plans to release a Street Fighter game for the Wii U console.
Street Fighter's producer Yoshinori Ono tweeted the following answering a fan's question on the topic:
We apologize that we don't have plan abou(t) it at this moment
The next Street Fighter game being released is Ultra Street Fighter IV which is due out in early 2014. This game will only be released on the PS3, Xbox 360 and PC.
It's quite sad many third party developers are not making games for the Wii U, although Capcom isn't really doing much with the Street Fighter franchise anyway. Ultra Street Fighter IV is the fourth edition of Street Fighter IV…