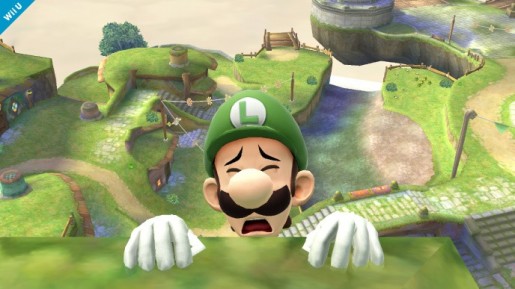 Following the reveal of Luigi joining the cast in Super Smash Bros., Nintendo released bunch of screenshots where they focus on how Luigi will look in the game.
We know that Luigi can be a chicken sometimes or always afraid of anything. Well, with that kind of attitude, there's one thing he can expect when he joins up Super Smash Bros. – that's getting bullied. In the new screenshots Nintendo released today, fans will see how other characters like Donkey Kong, and Bowser bully the poor Luigi.
If you feel bad about Luigi, don't worry! You'll get to save him from the bullies when Super Smash Bros. comes out next year for the Wii U and 3DS. For now, check out the screenshots.