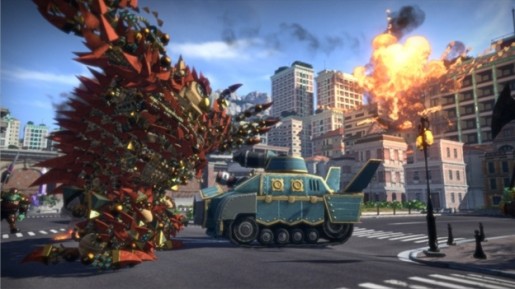 Sony revealed today at Gamescom that their much awaited Knack on the PlayStation 4 will feature a local co-op mode.
When Knack launches this November 15th in North America, anyone who picks up the game can play with their friends or family locally. According to Sony, the co-op mode is more aimed towards the younger audience since kids can simply jump in and help out the main player in collecting pieces that the enemies drop without compromising the overall game experience of the main player. Think of it as more of a support to the main player.
In an interview from Joystiq with Mark Cenry, the game creator of Knack, he stated that "Progress is gated by what Knack does". Which means the second player will not hinder the first player as he or she progresses through the main campaign.
Knack is currently scheduled for release this November 15th in North America exclusively for the PlayStation 4. Expect more information on Knack to be revealed as we head closer to the game's release date.